Listas
Todos os jogos exclusivos já lançados para o PlayStation 4
Com três anos de vida, o PlayStation 4 conta com uma vasta e diversificada biblioteca de jogos. Existem mais de trezentos (300) títulos disponíveis no console. Entre eles estão os que possuem exclusividade para o PS4 e outros consoles da família PlayStation.
Que tal conhecer todos os nomes que são exclusivos do PlayStation 4? Separamos e listamos por categorias de exclusividades. Confira:
1. Jogos lançados exclusivamente (e somente) para PlayStation 4
1.1 – Mídia Física
Bloodborne (SIE)
Disgaea 5: Alliance of Vengeance (NIS America)
Driveclub (SIE)
Earth Defense Force 4.1: The Shadow of New Despair(XSEED Games)
[Importação] God Eater Off Shot Cross-Play Pack & Anime Vol. 1-7 (Bandai Namco)
God of War III Remastered (SIE)
Gravity Rush Remastered (SIE)
inFAMOUS: Second Son (SIE)
Killzone: Shadow Fall (SIE)
Knack (SIE)
Kromaia Omega (Rising Star Games)
The Last of Us Remastered (SIE)
Megadimension Neptunia VII (Idea Factory International)
Nights of Azure (Koei Tecmo)
Omega Quintet (Idea Factory International)
The Order: 1886 (SIE)
Ratchet & Clank (SIE)
Star Ocean: Integrity and Faithlessness (Square Enix)
Tearaway Unfolded (SIE)
Uncharted: The Nathan Drake Collection (SIE)
Uncharted 4: A Thief's End (SIE)
Until Dawn (SIE)
Valkyria Chronicles Remastered (Sega)
The Witch and the Hundred Knight: Revival Edition (NIS America)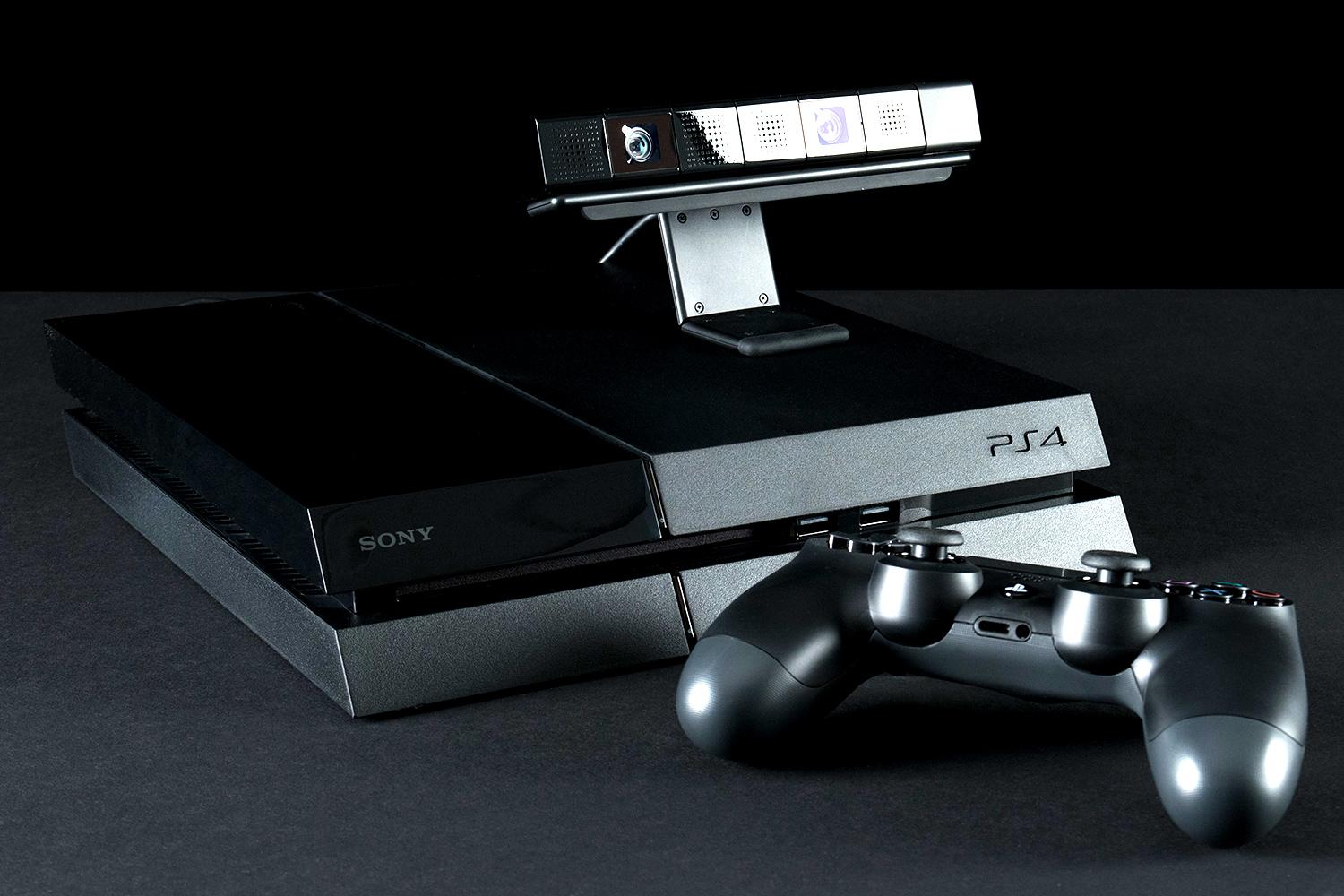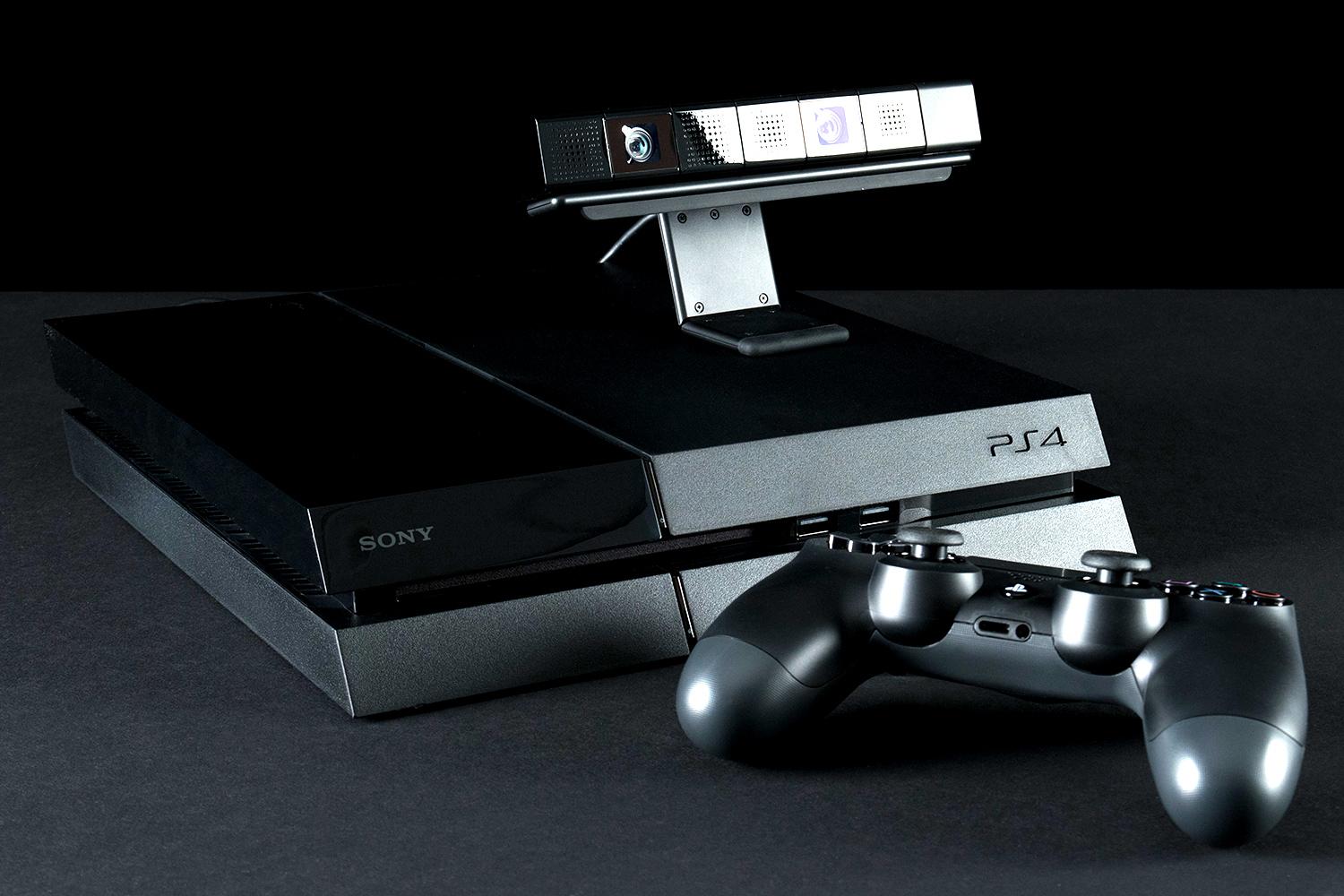 1.2 – Somente Digital
Abyss Odyssey: Extended Dream Edition (Atlus)
5 Star Wrestling: ReGenesis (Serious Parody)
Act It Out! A Game of Charades (Snap Finger Click)
Alienation (SIE)
Amazing Discoveries in Outer Space (Cosmic Picnic)
Arcade Archives (Hamster)
ArmaGallant: Decks of Destiny (Rock Nano Global)
Attacking Zegata (Denysoft)
Basement Crawl (Bloober Team)
Brawl (Bloober Team)
The Bread Pub Brawlers (NiKo MaKi)
Crazy Strike Bowling EX (Corecell Technology)
Daydreamer: Awakened Edition (Atlus)
Dogchild (Animatoon Studio)
Dreamals: Dream Quest (Xiness Games)
[Importação] Dream Club: Host Girls on Stage (D3 Publisher)
Driveclub Bikes (SIE)
Everybody's Gone to the Rapture (SIE)
Fat Princess Adventures (SIE)
Fluster Cluck (LOOT Interactive)
Guns Up! (SIE)
Hardware: Rivals (SIE)
inFAMOUS: First Light (SIE)
Jamestown Plus (Final Form)
JoJo's Bizarre Adventure: Eyes of Heaven (Bandai Namco)
[Importação] Joysound.TV Plus (Joysound)
#killallzombies (Beatshapers)
Killzone: Shadow Fall Intercept (SIE)
Klaus (La Cosa Entertainment)
Knot (Warlock Arts)
KOI (Oasis Games)
Miko Mole (EnsenaSoft)
[Importação] Nikoli no Puzzle 4 (Hamster)
Phantom Breaker: Battle Grounds Overdrive (5pb.)
PieceFall (Steel Minions)
Risen 3: Titan Lords Enhanced Edition (Deep Silver)
Score Rush Extended (Xona Games)
Shadow of the Beast (SIE)
Speakeasy (Super Soul)
Spelunker World (Square Enix)
Stories: The Hidden Path (Spearhead Games)
Sword Art Online Re: Hollow Fragment (Bandai Namco)
That Trivia Game (The Game Room)
[Importação] Tottemo E Mahjong Plus (Arc System Works)
Trans-Galactic Tournament (Kiz Studios)
VEV: Viva Ex Vivo (Truant Pixel)
Warhedz (Atom Republic)
2. Jogos lançados exclusivamente para plataformas PlayStation;
2.1 – Em Mídia Física
Atelier Sophie: The Alchemist of the Mysterious Book(Koei Tecmo)
[Importação] Blade Arcus from Shining EX (Sega)
Deception IV: The Nightmare Princess (Koei Tecmo)
[Importaçãp] Dengeki Bunko: Fighting Climax Ignition (Sega)
Digimon Story: Cyber Sleuth (Bandai Namco)
Dynasty Warriors 8: Xtreme Legends Complete Edition(Koei Tecmo)
Godzilla (Bandai Namco)
Grand Kingdom (NIS America)
Journey: Collector's Edition (SIE)
J-Stars Victory VS+ (Bandai Namco)
[Importação] Kamen Rider: Battride War Genesis (Bandai Namco)
Guilty Gear Xrd: Revelator (Aksys Games)
[Importação] Koihime Enbu (Yeti)
LittleBigPlanet 3 (SIE)
MLB: The Show 14 (SIE)
MLB: The Show 15 (SIE)
MLB: The Show 16 (SIE)
[Importação] Natsuiro High School: Seishun Hakujo (D3 Publisher)
Natural Doctrine (NIS America)
Nitroplus Blasterz: Heroines Infinite Duel (XSEED Games)
Odin Sphere: Leifthrasir (Atlus)
Samurai Warriors 4 (Koei Tecmo)
Samurai Warriors 4: Empires (Koei Tecmo)
[Importação] Sengoku Basara 4: Sumeragi (Capcom)
Senran Kagura: Estival Versus (XSEED Games)
Sword Art Online: Lost Song (Bandai Namco)
[Importação] Utawawerumono: The False Faces (Aquaplus)
[Importação] Yakuza: Ishin (Sega)
[Importação] Yakuza: Kiwami (Sega)
2.2 – Mídia Digital
Amplitude (Harmonix)
Aqua Kitty: Milk Mine Defender DX (Tikipod)
Axiom Verge (Thomas Happ Games)
Backgammon Blitz (The Fyzz Facility)
Beyond: Two Souls (SIE)
The BIT.TRIP (Gaijin Games)
Counterspy (SIE)
Croixleur Sigma (Playism)
Dead Nation: Apocalypse Edition (SIE)
Doki-Doki Universe (SIE)
Entwined (SIE)
Escape Plan (SIE)
Final Horizon (Eiconic Games)
flOw (SIE)
Flower (SIE)
[Importação] Gal Gunvolt (Inti Creates)
[Importação] Gundam: Battle Operation Next (Bandai Namco)
Heavy Rain (SIE)
Hohokum (SIE)
Hustle Kings (SIE)
In Space We Brawl (Forge Reply)
Invokers Tournament (StormBasic Games)
Journey (SIE)
Kitten Squad (PETA)
The Last Blade 2 (SNK)
The Last of Us: Left Behind (SIE)
[Importação] M3 The Dark Metal: Mission Memento Mori(Bandai Namco)
Metal Slug 3 (SNK)
Minutes (Red Phantom Games)
Organ Trail: Complete Edition (The Men Who Wear Many Hats)
PIX the CAT (Pastagames)
PixelJunk Shooter Ultimate (Double Eleven)
Rally Copters (Depth First Games)
Rainbow Moon (EastAsiaSoft)
Resogun (SIE)
Rock Boshers DX: Director's Cut (Tikipod)
Rocketbirds 2: Evolution (Ratloop)
SingStar (SIE)
Skullgirls 2nd Encore (Lab Zero Games)
Sound Shapes (SIE)
[Importação] Star Ocean: Second Evolution (Square Enix)
Super Exploding Zoo (Honeyslug)
Super Mega Baseball (Metalhead Software)
Super Stardust Ultra (SIE)
Super Star Wars (Disney)
Tennis in the Face (10tons)
The Unfinished Swan (SIE)
3 – Jogos lançados apenas para o PlayStation 4 além do PC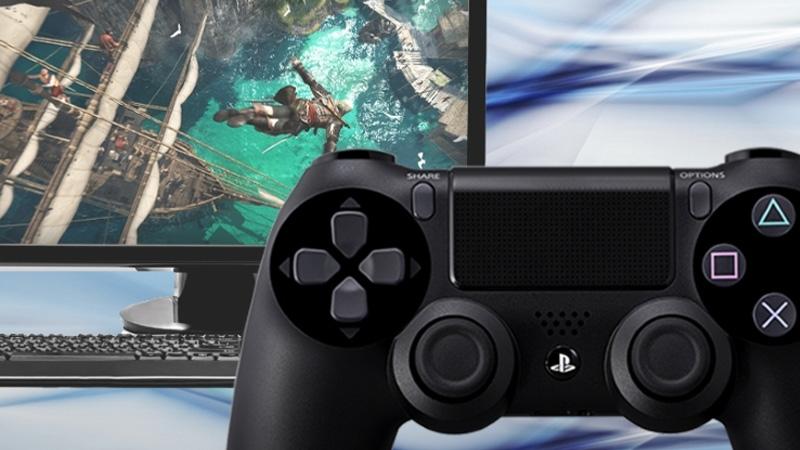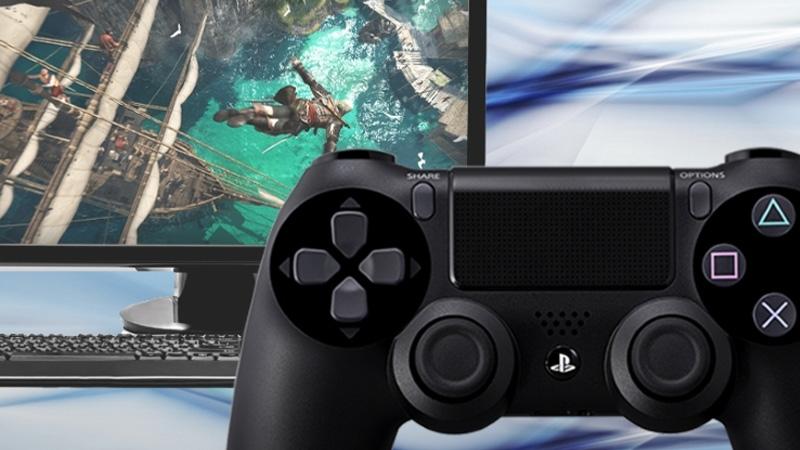 3.1 – Em Mídia Física
Aegis of Earth: Protonovus Assault (Aksys Games)
Akiba's Trip: Undead & Undressed (XSEED Games)
[Importação] Ano Ko wa Ore kara Hanarenai (TGL)
[Importação] Daisenryaku: Dai Toua Kouboushi 3 (SystemSoft Alpha)
Dragon Quest Heroes: The World Tree's Woe and the Blight Below (Square Enix)
Dungeons 2 (Kalypso Media)
Final Fantasy X | X-2 HD Remaster (Square Enix)
Final Fantasy XIV: A Realm Reborn (Square Enix)
Grand Ages: Medieval (Kalypso Media)
Guilty Gear Xrd: Sign (Aksys Games)
Helldivers Super-Earth Ultimate Edition (SIE)
[Importação] Nobunaga's Ambition Online (Koei Tecmo)
Nobunaga's Ambition: Sphere of Influence (Koei Tecmo)
[Importação] Nobunaga's Ambition: Sphere of Influence Sengoku Risshiden (Koei Tecmo)
Onechanbara Z2: Chaos (XSEED Games)
One Piece: Pirate Warriors 3 (Bandai Namco)
[Importação] Phantasy Star Online 2 (Sega)
Republique (GungHo Online Entertainment)
Romance of the Three Kingdoms XIII (Koei Tecmo)
Cavaleiros dos Zodíaco: Alma dos Soldados (Bandai Namco)
Samurai Warriors 4-II (Koei Tecmo)
[Importação] Sangoku Hime 4: Tenka Ryouran Tenmei no Koi Emaki (SystemSoft Alpha)
[Importação] Sengoku Hime 5: Senka Tatsu Haou no Keifu(SystemSoft Alpha)
Street Fighter V (Capcom)
Tales of Zestiria (Bandai Namco)
The Talos Principle: Deluxe Edition (Devolver Digital)
Toukiden: Kiwami (Koei Tecmo)
[Importação] Winning Post 8 2016 (Koei Tecmo)
3.2 – Mídia Digital
Aces of the Luftwaffe (Handy Games)
AeternoBlade (Corcell Technology)
Anomaly 2 (11 Bit Studios)
Apotheon (Alien Trap Games)
Ascendant (Hapa Games)
Asemblance (Nilo Studios)
Assassin's Creed: Freedom Cry (Ubisoft)
Assault Suit Leynos (Rising Star Games)
Astebreed (Playism)
Attractio (Bandai Namco)
Back to Bed (LOOT Interactive)
Blacklight: Retribution (Zombie Studios)
BlazeRush (Targem Games)
Broforce (Devolver Digital)
Broken Age (Double Fine Entertainment)
Calvino Noir (Calvino Noir Limited)
Candlelight (Pixel Maverick Games)
Capsule Force (Klobit)
The Castle Game (Neptune Interactive)
Catlateral Damage (Manekoware)
Color Guardians (Fair Play Labs)
Crypt of the NecroDancer (Brace Yourself Games)
Curses 'N Chaos (Tribute Games)
Dariusburst: Chronicle Saviours (Degica)
Daylight (Atlus)
Day of the Tentacle Remastered (Double Fine Entertainment)
The Deadly Tower of Monsters (Atlus)
Dead Star (Armature Studio)
Don't Die, Mr. Robot! (Acttil)
Downwell (Moppin)
Dragon Fin Soup (Grimm Bros.)
[Importação] Dragon's Dogma Online (Capcom)
Dungeon Defenders II (Trendy Entertainment)
Dust: An Elysian Tail (Humble Hearts)
Energy Hook (Happion Laboratories)
Enter the Gungeon (Red Hook Studios)
Escape Goat 2 (Double Fine Productions)
Ether One (White Paper Games)
Firewatch (Campo Santo)
Flame Over (Laughing Jackal)
The Four Kings Casino & Slots (Digital Leisure)
Furi (The Game Bakers)
Galak-Z: The Dimensional (17-bit)
Gauntlet: Slayer Edition (Warner Bros.)
God Eater: Resurrection (Bandai Namco)
Grim Fandango Remastered (Double Fine Entertainment)
Grow Home (Ubisoft)
Hatoful Boyfriend (Devolver Digital)
Hatoful Boyfriend: Holiday Star (Devolver Digital)
Helldivers (SIE)
Hitman Go: Definitive Edition (Square Enix)
Home (Benjamin Rivers, Inc.)
Hotline Miami (Devolver Digital)
Hotline Miami 2: Wrong Number (Devolver Digital)
I Am Bread (Bossa Studios)
I Am Setsuna (Square Enix)
Invisible Inc. Console Edition (Klei Entertainment)
Ironclad Tactics (Zachtronics)
Kholat (IMGN.PRO)
Knock-Knock (Ice-Pick Lodge)
Kung Fury: Street Rage (Hello There)
The Last Tinker: City of Colors (LOOT Entertainment)
Life Goes On: Done to Death (Monkeys Entertainment)
Loadout (Edge of Reality)
Lost Orbit (PixelNAUTS)
Loud on Planet X (Pop Sandbox)
[Importação] Love Revenge (TGL)
Magicka 2 (Paradox Interactive)
Mercenary Kings (Tribute Games)
MilitAnt (Xibalba Studios)
Moon Hunters (Kitfox Games)
My Night Job (bitComposer Interactive)
N++ (Metanet)
Neverending Nightmares (Infinitap Games)
Nidhogg (Messhof)
Ninja Senki DX (Tribute Games)
Nom Nom Galaxy (Q-Games)
Octodad: Dadliest Catch (Young Horses)
One Upon Light (Rising Star Games)
Orc Slayer (Cooply Solutions)
Paperbound (Dissident Logic)
Paragon [Early Access] (Epic Games)
Perfect Universe (Will Sykes Games)
PlanetSide 2 (Daybreak Game Company)
Poltergeist: A Pixelated Horror (Glitchy Pixel)
Primal Carnage: Extinction (Circle 5 Studios)
Prismatic Solid (Playism)
Push Me Pull You (House House)
Race The Sun (Flippfly)
Rack N Ruin (LifeSpark Entertainment)
Randal's Monday (Daedalic Entertainment)
Retsnom (Somi)
Risk of Rain (Devolver Digital)
Road Not Taken (Spry Fox)
Rogue Legacy (Cellar Door Games)
Rollers of the Realm (Atlus)
Salt and Sanctuary (Ska Studios)
Saturday Morning RPG (Mighty Rabbit Studios)
Scram Kitty DX (Dakko Dakko)
Second Chance Heroes (Rocket City Studios)
Secret Ponchos (Switchblade Monkeys)
Shadwen (Frozenbyte)
She Wants Me Dead (Hello There AB)
Siralim (Thylacine Studios)
Skulls of the Shogun: Bone-A-Fide Edition (17-bit)
SkyScrappers (Ground Shatter)
Soft Body (Zeke Virant)
SOMA (Frictional Games)
Spelunky (Mossmouth)
Splice (Cipher Prime)
Sportsfriends (Die Gute Fabrik)
Square Heroes (Gnomic Studios)
Stardust Vanguards (Zanrai Interactive)
Stealth Inc.: A Clone in the Dark Ultimate Edition (Curve Studios)
The Sun and the Moon (Daniel Linssen)
Super Motherload (XGen Studios)
Surgeon Simulator: Anniversary Edition (Bossa Studios)
Switch Galaxy Ultra (Atomicon)
Tharsis (Choice Provisions)
Thief Town (Glass Knuckle Games)
Titan Invasion (Curve Studios)
Titan Souls (Devolver Digital)
Toren (Versus Evil)
TorqueL (Playism)
TowerFall: Ascension (Matt Thorson)
Transistor (Supergiant Games)
Trine 3: The Artifacts of Power (Frozenbyte)
Umbrella Corps (Capcom)
The Vanishing of Ethan Carter (The Astronauts)
Velocibox (LOOT Interactive)
Volume (Mike Bithell)
Wander (Wander)
War Thunder (Gaijin Entertainment)
Woah Dave! (MiniVisions)
The Witness (Tekla)
Zotrix (UFO Interactive Games)
4 – Jogos que foram/são exclusivos temporários para PlayStation 4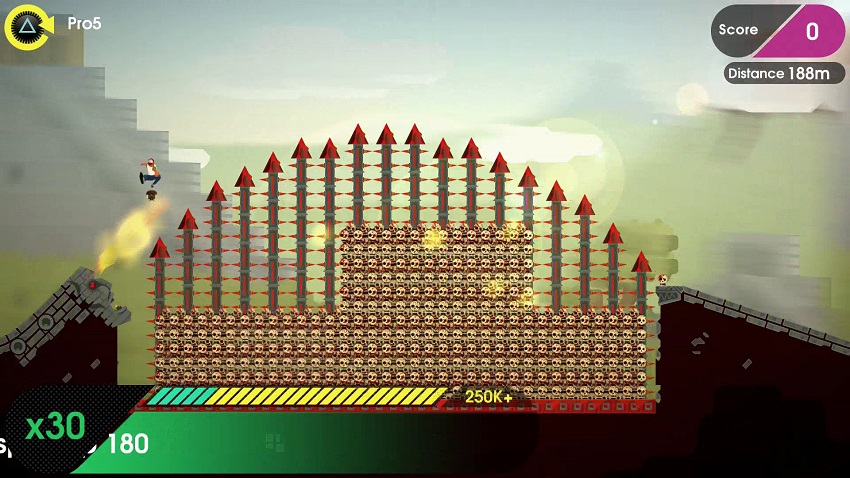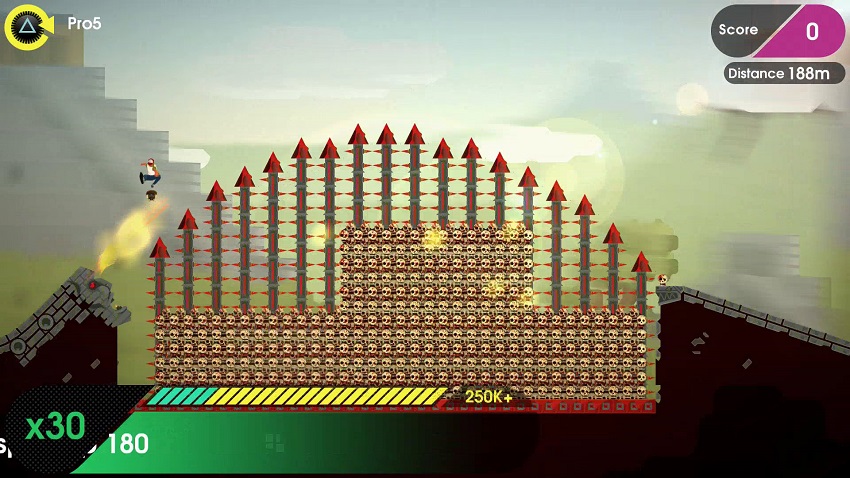 4.1 – Mídia Física
Tropico 5 (Kalypso Media)
4.2 – Mídia Digital
Armello (League of Geeks)
Awesomenauts Assemble (Ronimo Games)
Battle Islands (505 Games)
The Binding of Isaac: Rebirth (Nicalis)
Bounce Rescue! (Bitecore)
Cel Damage HD (Finish Line Games)
Crimsonland (10tons)
DC Universe Online (Daybreak Game Company)
Don't Starve (Klei Entertainment)
Dreamals (Xiness Games)
Ender of Fire (Xiness Games)
Futuridium EP Deluxe (Mixed Bag)
Hyper Void (Inframez)
Krinkle Krusher (Ilusis Interactive)
MOP: Operation Cleanup (EnsenaSoft)
MouseCraft (Curve Studios)
Not a Hero (Devolver Digital)
Nuclear Throne (Vlambeer)
Oddworld: New 'n' Tasty (Just Add Water)
OlliOlli (Roll7)
OlliOlli 2: Welcome to Olliwood (Roll7)
Outlast (Red Barrels)
Q*Bert Rebooted (LOOT Entertainment)
Rocket League (Psyonix)
Shantae: Risky's Revenge Director's Cut (WayForward)
Table Top Racing: World Tour (Playrise Digital)
Tiny Troopers: Joint Ops (Kukouri Mobile Entertainment)
Velocity 2X (FuturLab)
Warframe (Digital Extremes)
Zombie Vikings (Zoink Games)
5 – Jogos lançados somente para PS4 nesta geração, porém lançados em outros consoles nas gerações passadas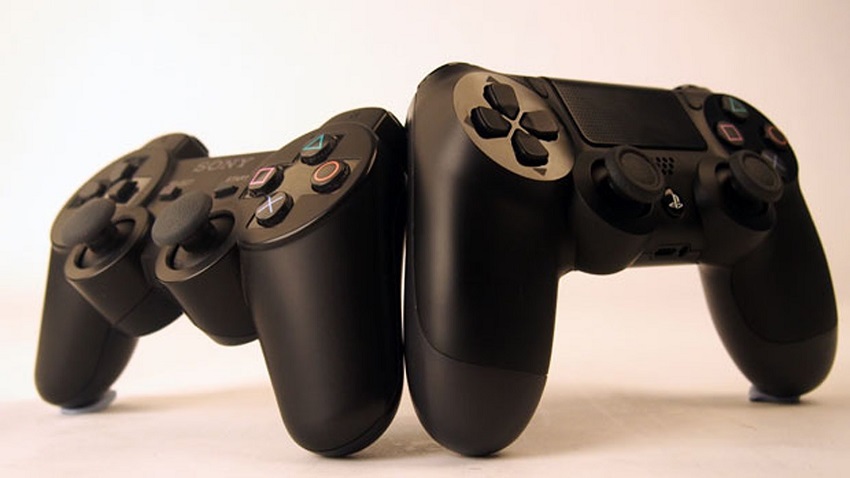 5.1 – Mídia Física
Air Conflicts: Pacific Carriers (Kalypso Media)
Air Conflicts: Vietnam Ultimate Edition (Majesco)
ArcaniA: The Complete Tale (Nordic Games)
Bound by Flame (Focus Home Interactive)
Injustice: Gods Among Us Ultimate Edition (Warner Bros.)
Let's Sing 2016 (Maximum Games)
MotoGP 14 (Bandai Namco)
Motorcycle Club (Maximum Games)
MXGP 14 (Bandai Namco)
The Pinball Arcade (Alliance Digital Media)
Putty Squad (Maximum Games)
5.2 – Mídia Digital
Foul Play (Mediatonic)
Retro City Rampage DX (Vblank Entertainment)
Runner2: Future Legend of Rhythm Alien (Gaijin Games)
Super Meat Boy (Team Meat)
Tiny Brains (Spearhead Games)
Trine 2: Complete Story (Frozenbyte)
Ultra Street Fighter IV (Capcom)
VVVVVV (Nicalis)
Zen Pinball 2 (Zen Studios)
Outras siglas:
[Importação] – Jogos lançado exclusivamente no Japão mas que alguns são possíveis importar;
[Pendente] – Games anunciados (e possivelmente liberados) para o Japão ainda não confirmado para lançamento no exterior.
Observação: Nem todos os títulos podem estar disponíveis na região.
E então, o que achou da imensa lista de jogos com algumas exclusividades para o PlayStation 4? Sabia que haviam tantos?
Não esqueça de deixar o seu comentário!