Notícias
Nova Promoção na PS Store terá descontos em quase 2 mil itens
Nova onda de descontos irá até o dia 30 de agosto
A Sony vai lançar hoje (16) uma nova promoção na PS Store com quase 2.000 itens. A ação engloba jogos e expansões para games de PS4 e PS5 com preços mais atrativos.
Títulos como Wo Long Fallen Dynasty, Dead Island 2 e GTA V estão na lista de ofertas.  Quanto aos DLCs, o público poderá economizar com Assassin's Creed Valhalla: Dawn of Ragnarok e nos passes de temporada de jogos como The Callisto Protocol e Sniper Elite 5.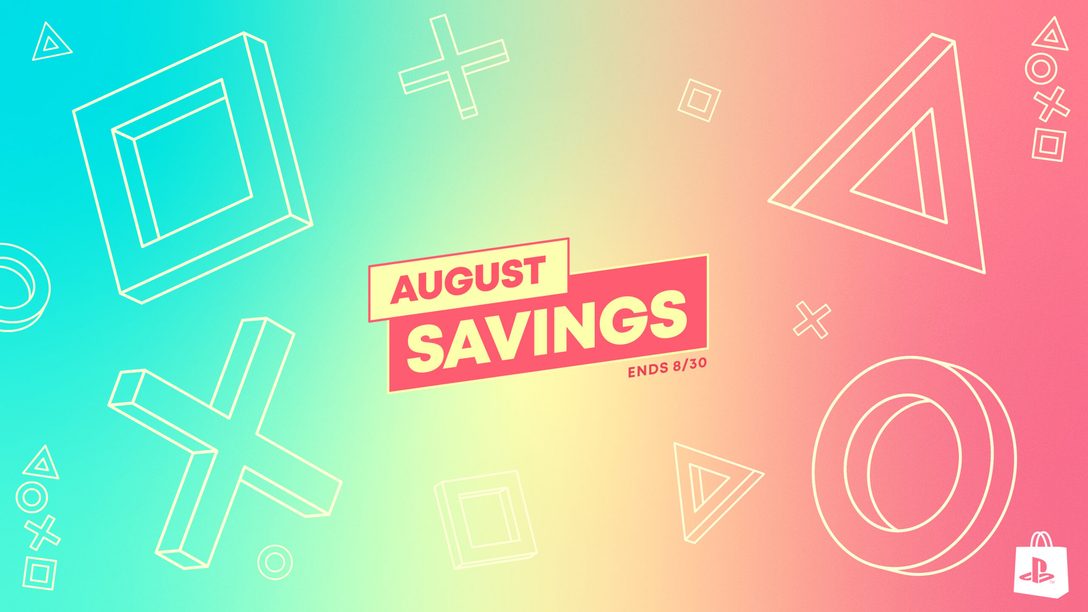 Vale ressaltar que os assinantes do PS Plus usufruem de descontos extras no preço de jogos selecionados.
Veja a promoção na PS Store abaixo
A promoção ainda não entrou no ar, mas você já pode ver a lista:
7 Days to Die
A Plague Tale Bundle
A Way Out
Absolute Deduction bundle
AI: THE SOMNIUM FILES – nirvanA Initiative
AI: THE SOMNIUM FILES – nirvanA Initiative DLC B-Horror Movie Set
AI: THE SOMNIUM FILES – nirvanA Initiative DLC Bundle
AI: THE SOMNIUM FILES – nirvanA Initiative DLC Kimono Set
AI: THE SOMNIUM FILES – nirvanA Initiative DLC Monochrome Set
Amnesia: The Bunker
Ancestors: The Humankind Odyssey
ANNO: Mutationem – Upgrade Pack
ANNO: Mutationem Collector's Edition PS4 & PS5
ANNO: Mutationem PS4 & PS5
Assassin's Creed IV: Black Flag
Assassin's Creed Origins – Deluxe Edition
Assassin's Creed Rogue Remastered
Assassin's Creed Syndicate – Gold Edition
Assassin's Creed Triple Pack: Black Flag, Unity, Syndicate
Assassin's Creed Unity
Assassin's Creed Valhalla – Ragnarok Edition
Assassin's Creed Valhalla Deluxe PS4 & PS5
Assassin's Creed Valhalla: Dawn of Ragnarök
Assassin's Creed®IV Black Flag™ Freedom Cry
Asterigos: Curse of the Stars
Asterigos: Curse of the Stars – Call of the Paragons
Asterigos: Curse of the Stars Deluxe Edition
Atomic Heart – Gold Edition
Baldur's Gate and Baldur's Gate II: Enhanced Editions
Batman: Arkham Knight
Batman: Arkham Knight Season Pass
Batman: The Telltale Series – Season Pass
Battlefield 1 – Revolution
Battlefield 4
BEYOND: Two Souls™
Big Rumble Boxing: Creed Champions
BioShock: The Collection
Blood Bowl 3 – Brutal Edition
Borderlands 3 Next Level Bundle PS4™ & PS5™
Borderlands 3 Season Pass PS4™ & PS5™
Borderlands 3: Bounty of Blood PS4™ & PS5™
Borderlands 3: Designer's Cut PS4™ & PS5™
Borderlands 3: Director's Cut PS4™ & PS5™
Borderlands 3: Guns, Love, and Tentacles PS4™ & PS5™
Borderlands 3: Moxxi's Heist of the Handsome Jackpot PS4™ & PS5™
Borderlands 3: Psycho Krieg and the Fantastic Fustercluck PS4™ & PS5™
Borderlands 3: Season Pass 2 PS4™ & PS5™
Borderlands 3: Ultimate Edition PS4™ & PS5™
Borderlands: Game of the Year Edition
Bright Memory: Infinite
Bugsnax PS4 & PS5
Burnout Paradise Remastered
Bus Simulator 21 Next Stop
Bus Simulator 21 Next Stop – Gold Upgrade
Capcom Arcade Stadium:1941 – Counter Attack –
Capcom Arcade Stadium:1942
Capcom Arcade Stadium:1944 – The Loop Master –
Capcom Arcade Stadium:19XX – The War Against Destiny –
Capcom Arcade Stadium:Battle Circuit
Capcom Arcade Stadium:BIONIC COMMANDO
Capcom Arcade Stadium:CAPTAIN COMMANDO
Capcom Arcade Stadium:CARRIER AIR WING
Capcom Arcade Stadium:COMMANDO
Capcom Arcade Stadium:CYBERBOTS – FULLMETAL MADNESS –
Capcom Arcade Stadium:Display Frames Set 1
Capcom Arcade Stadium:DYNASTY WARS
Capcom Arcade Stadium:FINAL FIGHT
Capcom Arcade Stadium:FORGOTTEN WORLDS
Capcom Arcade Stadium:Ghosts 'n Goblins
Capcom Arcade Stadium:Ghouls 'n Ghosts
Capcom Arcade Stadium:Giga Wing
Capcom Arcade Stadium:Invincibility
Capcom Arcade Stadium:LEGENDARY WINGS
Capcom Arcade Stadium:MEGA TWINS
Capcom Arcade Stadium:PIRATE SHIP HIGEMARU
Capcom Arcade Stadium:Powered Gear – Strategic Variant Armor Equipment –
Capcom Arcade Stadium:Progear
Capcom Arcade Stadium:SECTION Z
Capcom Arcade Stadium:Senjo no OkamiⅡ
Capcom Arcade Stadium:STREET FIGHTER II' – Hyper Fighting –
Capcom Arcade Stadium:STREET FIGHTER II – The World Warrior –
Capcom Arcade Stadium:STRIDER
Capcom Arcade Stadium:SUPER STREET FIGHTER IITURBO
Capcom Arcade Stadium:Tatakai no Banka
Capcom Arcade Stadium:VARTH – Operation Thunderstorm –
Capcom Arcade Stadium:VULGUS
Capcom Arcade Stadium:WARRIORS OF FATE
Car Mechanic Simulator
Car Mechanic Simulator – DLC Mega Pack
Car Mechanic Simulator 2021
Carnival Games
Castle Crashers Remastered
Castlevania Advance Collection
Castlevania Requiem: Symphony of the Night & Rondo of Blood
Celeste
Chef Life – Al Forno Edition
Cities Skylines – Green Cities
Cities Skylines – Mass Transit
Cities Skylines – Natural Disasters
Cities Skylines – Parklife
Cities Skylines – Snowfall
Cities: Skylines – Green Cities
Cities: Skylines – Mass Transit
Cities: Skylines – Mayor's Edition
Cities: Skylines – Parklife
Cities: Skylines – PlayStation 4 Edition
Cities: Skylines – Premium Edition 2
Cities: Skylines – Remastered
Cities: Skylines – Snowfall
Cities: Skylines – Ultimate Content Bundle
Civilization VI – New Frontier Pass
Civilization VI Anthology
Civilization VI Platinum Edition
Clone Drone In The Danger Zone
Cobra Kai 2: Dojos Rising
Cobra Kai 2: Dojos Rising – Nemesis Edition
Code Vein
Code Vein – Season Pass
Construction Simulator
Construction Simulator – Car & Bobblehead Pack
Construction Simulator – Customization Kit
Contra Anniversary Collection
Cooking Simulator
Cooking Simulator: Pizza DLC
Crash + Spyro Triple Play Bundle
Crash Bandicoot™ 4: It's About Time
Crash Team Racing Nitro-Fueled
Creed Rise to Glory™
Creed: Rise to Glory – Championship Edition
Creed: Rise to Glory – Championship Edition Deluxe
Cult of the Lamb – Cultist Edition
Danganronpa 1-2 Reload
Danganronpa V3: Killing Harmony
Darksiders III
Darksiders III – Blades & Whip Edition
DC's Justice League: Cosmic Chaos
Dead Island 2 Gold Edition
Dead Island: Definitive Collection
Dead Island: Definitive Edition
Dead Island: Riptide – Definitive Edition
Deep Rock Galactic – Deluxe Edition
Deep Rock Galactic – Ultimate Upgrade
Descenders
Destroy All Humans! 2 – Reprobed
Detroit: Become Human
Devil May Cry 5 Deluxe + Vergil
Devil May Cry HD Collection & 4SE Bundle
Diablo III: Eternal Collection
Diablo® II: Resurrected™
Diablo® Prime Evil Collection
Diablo® Prime Evil Collection – Upgrade
DIRT 5 PS4 & PS5
Dishonored® Definitive Edition
Disney Speedstorm – Deluxe Bundle
Don't Starve Mega Pack 2020
Don't Starve Together: Console Edition
Don't Starve: Console Edition
Don't Starve: Hamlet Console Edition
Don't Starve: Reign of Giants Console Edition
Don't Starve: Shipwrecked Console Edition
Dragon Age: Inquisition Deluxe Edition
Dragon Ball FighterZ – FighterZ Pass
Dragon Ball FighterZ – FighterZ Pass 2
Dragon Ball FighterZ – Ultimate Edition
Dragon Ball Xenoverse
Dragon Ball Xenoverse 2 – Extra DLC Pack 4
DRAGON BALL Z: KAKAROT Deluxe Edition
Dungeon Defenders: Awakened
Dungeons of Sundaria
Dying Light – 5th Anniversary Bundle
Dying Light – Astronaut Bundle
Dying Light – Dieselpunk Bundle
Dying Light – Godfather Bundle
Dying Light – Gun Psycho Bundle
Dying Light – Harran Inmate Bundle
Dying Light – Harran Ranger Bundle
Dying Light – Harran Tactical Unit bundle
Dying Light – Hellraid
Dying Light – Rais Elite Bundle
Dying Light – Retrowave Bundle
Dying Light – Savvy Skin Bundle
Dying Light – Shu Warrior Bundle
Dying Light – Snow Ops Bundle
Dying Light – Van Crane
Dying Light – Vintage Gunslinger Bundle
Dying Light – Volatile Hunter Bundle
Dying Light – Volkan Combat bundle
Dying Light 2 – Bloody Nights Bundle
Dying Light 2 – Bloody Nights Bundle PS5
Dying Light 2 – Bloody Ties
Dying Light 2 – Bloody Ties PS5
Dying Light 2 – Brecken Skin Bundle
Dying Light 2 – Brecken Skin Bundle PS5
Dying Light 2 – Chicken Bundle
Dying Light 2 – Chicken Bundle PS5
Dying Light 2 – Dying Laugh Bundle
Dying Light 2 – Dying Laugh Bundle PS5
Dying Light 2 – Nutcracker bundle
Dying Light 2 – Nutcracker Bundle PS5
Dying Light 2 – Rais Skin Bundle
Dying Light 2 – Rais Skin Bundle PS5
Dying Light 2 – Scarred Survivors
Dying Light 2 – Scarred Survivors PS5
Dying Light 2 Stay Human – Deluxe Edition PS4&PS5
Dying Light 2 Stay Human – Deluxe Edition PS5
Dying Light Classified Operation Bundle
Dying Light: The Following – Enhanced Edition
EA SPORTS™ PGA TOUR™ Deluxe Edition
F1® 23
Family Feud®
Far Cry 5
FAR CRY ANTHOLOGY BUNDLE
Far Cry New Dawn
Far Cry Primal
Fire Pro Wrestling World
Fire Pro Wrestling World – Digital Deluxe Edition
Fire Pro Wrestling World – Entrance Craft
Fire Pro Wrestling World – Fighting Road: Champion Road Beyond
Fire Pro Wrestling World – Fighting Road: NJPW 2017 Junior Heavyweight
Fire Pro Wrestling World – Fire Promoter DLC
Fire Pro Wrestling World – NJPW Season Pass
Fire Pro Wrestling World – Parts Craft
Fire Pro Wrestling World – World Wonder Ring Stardom Collaboration
Fire Pro Wrestling World – World Wonder Ring Stardom Collaboration Part 2
Football Manager 2023 PS5™ Edition
FortKnight's Fast Faction
Gal Guardians: Demon Purge
Gang Beasts
Goat MMO Simulator
Goat Simulator: GoatZ
Goat Simulator: Payday
Goat Simulator: Waste of Space
God Eater 3
Godfall Ultimate Edition
Gran Turismo Sport
Grand Theft Auto Online (PlayStation®5)
Grand Theft Auto V (PS4™ & PS5™)
Grand Theft Auto V: Premium Edition & Great White Shark Card Bundle
Grand Theft Auto V: Premium Edition & Megalodon Shark Card Bundle
Grand Theft Auto V: Premium Edition & Whale Shark Card Bundle
Grand Theft Auto V: Story Mode
Graveyard Keeper
Graveyard Keeper – Better Save Soul
Graveyard Keeper – Breaking Dead
Graveyard Keeper – Game Of Crone
Graveyard Keeper – Stranger Sins
Graveyard Keeper: Last Journey Edition
Green Hell
Gris
Guilty Gear Xrd REV 2
Hatsune Miku: Project DIVA Future Tone – 1st Encore Pack
Hatsune Miku: Project DIVA Future Tone – 2nd Encore Pack
Hatsune Miku: Project DIVA Future Tone – 3rd Encore Pack
Hatsune Miku: Project DIVA Future Tone – Colorful Tone
Hatsune Miku: Project DIVA Future Tone – Future Sound
Hatsune Miku: Project DIVA Future Tone – Season Pass
Hatsune Miku: Project DIVA Future Tone – Snow Miku Pack
Hatsune Miku: Project DIVA Future Tone – Unlock Key
Hatsune Miku: Project DIVA Future Tone Bundle
Hatsune Miku: Project DIVA Future Tone Extra Encore Pack
Hatsune Miku: Project DIVA Future Tone Mega Mix 2nd Encore Pack
Hatsune Miku: Project DIVA Future Tone Mega Mix Encore Pack
HAZELIGHT BUNDLE
Hell Let Loose – Battle Scarred
Hell Let Loose – False Front
Hell Let Loose – Hot Drop
Hell Let Loose – Lethal Tide
Hell Let Loose – Red Steel
Hell Let Loose – Skull Bucket
Hell Let Loose – Tropic Fever
Hell Let Loose – Upper Echelon
Hello Neighbor
Hello Neighbor 2
Hello Neighbor 2 Definitive Edition
Hello Neighbor 2: Back to School
Hello Neighbor 2: Hello-copter
Hello Neighbor 2: Late Fees
Hello Neighbor Bundle
Hello Neighbor: Hide and Seek
Hello Neighbor: Search and Rescue
Hobo: Tough Life
Horizon Chase Turbo
Horizon Chase Turbo – Senna Forever
Horizon Chase Turbo – Summer Vibes
Hunting Simulator 2
inFAMOUS Second Son
Injustice 2: Legendary Edition
Insurgency: Sandstorm – Gold Edition
Iron Harvest – Complete Edition
JoJo's Bizarre Adventure: All-Star Battle R PS4 & PS5
JoJo's Bizarre Adventure: All-Star Battle R Ultimate Edition PS4 & PS5
Jurassic World Evolution – Deluxe Edition
Jurassic World Evolution – Expansion Collection
Jurassic World Evolution – Jurassic Park Edition
Jurassic World Evolution 2: Dominion Bundle
Kayak VR: Mirage
Kerbal Space Program: Enhanced Edition
Kill It With Fire
Kill It With Fire: Exterminator Edition
Kingdom Come: Deliverance
Layers of Fear
LEGO® DC Super-Villains
LEGO® DC Super-Villains Season Pass
LEGO® Marvel Super Heroes 2
LEGO® Marvel Super Heroes 2 Season Pass
LEGO® Marvel™ Super Heroes
LEGO® Star Wars™: Rogue One: A Star Wars Story Character Pack
LEGO® Star Wars™: Solo: A Star Wars Story Character Pack
LEGO® Star Wars™: The Bad Batch Character Pack
LEGO® Star Wars™: The Mandalorian Season 1 Character Pack
LEGO® Star Wars™: The Mandalorian Season 2 Character Pack
LEGO® Star Wars™: The Skywalker Saga Andor Character Pack
LEGO® Star Wars™: The Skywalker Saga Book of Boba Fett Character Pack
LEGO® Star Wars™: The Skywalker Saga Classic Character Pack
LEGO® Star Wars™: The Skywalker Saga Obi-Wan Kenobi Character Pack
LEGO® Star Wars™: The Skywalker Saga Rebels Character Pack
LEGO® Star Wars™: The Skywalker Saga Summer Vacation Character Pack
LEGO® Star Wars™: The Skywalker Saga The Clone Wars Character Pack
LEGO® Star Wars™: The Skywalker Saga Trooper Pack
LEGO® The Incredibles
Little League World Series Baseball 2022
Little Nightmares Complete Edition
Lords of the Fallen
Lords of the Fallen – Complete Edition Bundle – DLC Only
Lords of the Fallen Complete Edition
Mad Max
Mafia II: Definitive Edition
Mafia III: Definitive Edition
Marvel's Spider-Man – The City That Never Sleeps
Mass Effect: Andromeda – Deluxe Recruit Edition
Medieval Dynasty
Metal Slug Anthology
Metal Slug XX
Metro Exodus: Gold Edition
Metro Saga Bundle
Middle-earth™: The Shadow Bundle
Miraculous: Rise of the Sphinx
Mirror's Edge Catalyst
Monster Energy Supercross – The Official Videogame 5 PS4 & PS5
Monster Energy Supercross 5 – Special Edition PS4 & PS5
Monster Hunter Rise – "Lost Code" Hunter layered weapon pack
Monster Hunter Rise – "Stuffed Monster" Hunter layered weapon pack
Monster Hunter Rise DLC Pack 5
Monster Jam Steel Titans 2
Mortal Kombat 11 Kombat Pack
Mortal Kombat 11 Kombat Pack 2
Mortal Kombat X XL Pack
Mortal Kombat 11: Aftermath Expansion
MotoGP™22 PS4 & PS5
Mr Quick's Speedy Bunch
MudRunner
MX vs ATV Legends
MX vs ATV Legends 2022 Track Pass
My Hero One's Justice 2
My Hero One's Justice 2 – Season Pass
MY LITTLE PONY: A Maretime Bay Adventure
Naruto to Boruto: Shinobi Striker
Naruto to Boruto: Shinobi Striker – Season Pass
NARUTO TO BORUTO: SHINOBI STRIKER Season Pass 3
NARUTO TO BORUTO: SHINOBI STRIKER Season Pass 5
New Japan Pro-Wrestling 2018 Wrestler Pack
NEW SUPER LUCKY'S TALE
New Tales from the Borderlands Deluxe Edition
NHRA Championship Drag Racing: Speed For All
NHRA Championship Drag Racing: Speed For All – Ultimate Edition
Nickelodeon All-Star Brawl Universe Pack – Season Pass
Nickelodeon Kart Racers 3: Slime Speedway
Nickelodeon Kart Racers 3: Slime Speedway Turbo Edition
Nickelodeon: All-Star Brawl
No Man's Sky PS4 & PS5
One Piece: Burning Blood – Gold Edition
One Piece: World Seeker
One Punch Man: A Hero Nobody Knows – Digital Deluxe Edition
Outlast
Outlast 2
Outlast Trinity
Outward Definitive Edition
Outward: The Adventurer Bundle
Overcooked!
Overcooked! 2 – Campfire Cook Off
Overcooked! 2 – Carnival of Chaos
Overcooked! 2 – Night of the Hangry Horde
Overcooked! 2 – Season Pass
Overcooked! 2 – Surf 'n' Turf Pack
Overcooked! 2 – Too Many Cooks Pack
PAC-MAN WORLD Re-PAC
Paint the Town Red
Pavlov
PAW Patrol Grand Prix – Pup Treat Arena
PAW Patrol Mighty Pups Save Adventure Bay
Paw Patrol: Grand Prix
PAW Patrol: Grand Prix – Race in Barkingburg
Peppa Pig: World Adventures
Persona 3 Portable & Persona 4 Golden Bundle
Persona®5 Strikers
PGA TOUR 2K23 Deluxe Edition
Pinball FX – Star Wars™️ Pinball Collection 1
Pinball FX – Star Wars™️ Pinball Collection 2
Pinball FX – Williams Pinball Collection 1
Pinball FX – Williams Pinball Collection 2
Pinball FX – Zen Originals Collection 1
Plague Inc: Evolved
Plants vs. Zombies: Battle for Neighborville
Plants vs. Zombies: Garden Warfare
Police Simulator: Patrol Officers
Police Simulator: Patrol Officers: Urban Terrain Vehicle DLC
POSTAL 4: No Regerts
Potion Permit
Potion Permit: Deluxe Edition
Power Rangers: Battle for the Grid
Power Rangers: Battle for the Grid – Collector's Edition
Power Rangers: Battle for the Grid – Collector's to Super Edition Upgrade Kit
Power Rangers: Battle for the Grid – Season Four Pass
Power Rangers: Battle for the Grid – Season One Pass
Power Rangers: Battle for the Grid – Season Two Pass
Power Rangers: Battle for the Grid – Standard to Super Edition Upgrade Kit
Power Rangers: Battle for the Grid – Street Fighter Pack
Power Rangers: Battle for the Grid – Super Edition
Power Rangers: Battle for the Grid Season Three Pass
Prison Simulator
Prodeus
Rayman Legends
Real Truck Simulator USA : Car Games
Red Dead Redemption 2: Ultimate Edition
Red Dead Redemption 2: Story Mode and Ultimate Edition Content
Red Matter 2
Relayer
Relayer – Season Pass 2
Relayer Season Pass
Resident Evil Code: Veronica X
Ride 3
Ride 3 – Gold Edition
Rise of the Tomb Raider: 20 Year Celebration
Risk of Rain 2
River City Girls
Road 96
Rubber Bandits
Saints Row IV: Re-Elected
Salem's Sprint Squad
Salt and Sacrifice
SAMURAI SHODOWN
SAMURAI SHODOWN Season Pass
SAMURAI SHODOWN SEASON PASS 2
SAMURAI SHODOWN SEASON PASS 3
SCARLET NEXUS Deluxe Edition PS4 & PS5
Secret Neighbor
Serious Sam 4
Session: Deluxe Edition
Shadow of the Tomb Raider: Definitive Edition
Shadowrun Trilogy
Sherlock Holmes The Awakened
SIGNALIS
Sniper Elite 4
Sniper Elite 4 – Season Pass
Sniper Elite 5 PS4™ & PS5™
Sniper Elite 5 Season Pass One
Sniper Elite 5 Season Pass Two
Sniper Elite VR
Sniper Ghost Warrior 3 – Season Pass Edition
SnowRunner – 2 Year Anniversary Edition
SnowRunner – 3 Year Anniversary Edition
Sonic Origins Plus PS4 & PS5
Sonic Origins PS4 & PS5
Sonic Origins: Plus Expansion Pack PS4 & PS5
Soulcalibur VI – Deluxe Edition
South Park: The Fractured but Whole – Gold Edition
South Park: The Stick of Truth
SpeedRunners
SpeedRunners Deluxe Bundle
SpiderHeck
Spyro + Crash Remastered Game Bundle
Spyro Reignited Trilogy
Star Trek: Resurgence
Star Wars Battlefront – Ultimate Edition
Star Wars Battlefront II
Star Wars Battlefront II: Celebration Edition Upgrade
Star Wars Heritage Pack
Star Wars Jedi Knight: Jedi Academy
STAR WARS™ Republic Commando™
Stellaris: Console Edition – Deluxe Edition
Stellaris: Console Edition – Expansion Pass Five
Stellaris: Console Edition – Expansion Pass Four
Stellaris: Console Edition – Expansion Pass Three
Stellaris: Console Edition – Expansion Pass Two
STORY OF SEASONS: A Wonderful life
Street Outlaws 2: Winner Takes All
Street Outlaws 2: Winner Takes All (Digital Deluxe)
SUCCUBUS
Super Bomberman R
Super Mega Baseball™ 4
Surviving the Aftermath – Premium Edition
Surviving the Aftermath – Season Pass
Sword and Fairy: Together Forever PS4™ & PS5™
Synth Riders
Synth Riders – Remastered Edition
Tales of Zestiria
Teenage Mutant Ninja Turtles Cowabunga Collection
Telltale Batman Shadows Edition
Temtem
The BioWare Bundle
The Callisto Protocol: Season Pass
The Callisto Protocol™ PS4™
The Callisto Protocol™ PS5™
The Division 2 – Warlords of New York – Expansion
The Division 2 – Warlords of New York Edition
The Elder Scrolls Online Collection: Necrom
The Elder Scrolls Online Upgrade: Necrom
The Eternal Cylinder
The Evil Within – The Assignment
The Evil Within – The Consequence
The Evil Within Digital Bundle
The Evil Within: The Executioner
The Game of Life 2 – Ultimate Life Collection
The Jackbox Party Pack 6
The Jackbox Party Pack 7
The Jackbox Party Starter
THE KING OF FIGHTERS 2002 UNLIMITED MATCH
THE KING OF FIGHTERS XV
THE KING OF FIGHTERS XV Fighter Pass
THE KING OF FIGHTERS XV TEAM PASS 1
THE KING OF FIGHTERS XV TEAM PASS 2
The Last Clockwinder
The Legend of Heroes: Trails from Zero
The Legend of Heroes: Trails of Cold Steel
The Legend of Heroes: Trails of Cold Steel II
The Legend of Heroes: Trails of Cold Steel IV Digital Deluxe Edition
The LEGO Movie Videogame
The LEGO Ninjago Movie Video Game
The Lord of the Rings: Gollum™ – Precious Edition
The Order: 1886
The Outer Worlds: Board-Approved Bundle
The Quarry – Deluxe Edition
The Settlers : New Allies
The Settlers : New Allies – Deluxe Edition
The Sinking City
The Sinking City PS5
The Walking Dead Onslaught
The Walking Dead Onslaught: Digital Deluxe
The Walking Dead: Saints & Sinners
The Walking Dead: Saints & Sinners – Chapter 2: Retribution – Payback Upgrade
The Walking Dead: Saints & Sinners – Chapter 2: Retribution – Standard Edition
The Walking Dead: Saints & Sinners – Tourist Edition Upgrade
The Walking Dead: The Complete First Season
The Walking Dead: The Final Season – Season Pass
The Wolf Among Us – The Complete First Season
Thief Simulator
Tiny Tina's Wonderlands: Next-Level Edition
Titanfall 2: Ultimate Edition
Tom Clancy's Rainbow Six® Extraction United Bundle
Tomb Raider: Definitive Edition
Tony Hawk's™ Pro Skater™ 1 + 2
Tormented Souls
Totally Reliable Delivery Service
Totally Reliable Delivery Service – Cyberfunk
Totally Reliable Delivery Service – Deluxe Bundle
Totally Reliable Delivery Service – Dress Code
Totally Reliable Delivery Service – Express Package
Totally Reliable Delivery Service – Stunt Sets
Trailmakers
Trailmakers Supporter Pack
Trailmakers: Airborne Expansion
Trailmakers: High Seas Expansion
Transport Fever 2: Console Edition
Trinity Trigger
Trivial Pursuit Live! 2
Truck Driver
Truck Driver – Heading North DLC
UFC® 4
UNO
Unpacking
Unravel Yarny Bundle
Vader Immortal: A Star Wars VR Series
Vampyr
Viking: Raiders of Harran bundle
Walkabout Mini Golf
Warhammer 40,000: Inquisitor – Martyr
Warhammer: Chaosbane Slayer Edition
Wasteland 3 Colorado Collection
Watch Dogs 2 – Deluxe Edition
Watch Dogs 2 – Season Pass
Way of the Hunter – Elite Edition
Way of the Hunter – Season Pass
WHAT THE BAT?
Wheel of Fortune
Wo Long: Fallen Dynasty
Wo Long: Fallen Dynasty Digital Deluxe Edition
WRC Generations – The FIA WRC Official Game
XCOM 2 Collection
Yakuza Kiwami
Yakuza Kiwami 2
Yakuza: Like a Dragon Hero Edition PS4 & PS5
Year of the Spider
Ys VIII: Lacrimosa of DANA
Zombie Army 4: Dead War
Zombie Army 4: Season Pass Three
Zombie Army 4: Season Pass Two
Pretende aproveitar os descontos acima? Fique sabendo quando uma nova promoção na PS Store estiver online entrando nos nossos grupos de ofertas gratuitos: